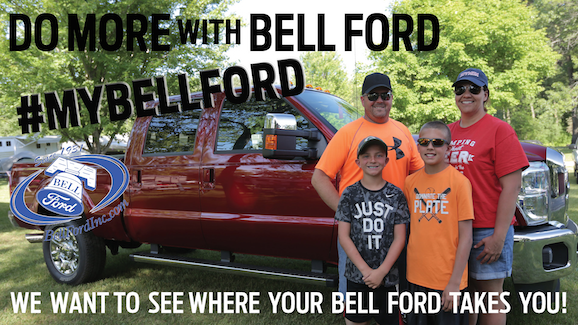 Welcome to #MyBellFord. This is where we will feature the stories you shared with us on social media using the hashtag #MyBellFord.
We all know having a great vehicle is important to get out and do what you love and those are the stories our Ford dealer serving DeForest wants to hear!
So here's the challenge. First, follow us on Facebook and Instagram at BellFordArlington and @BellFord41148. Then, upload pictures or videos of what your Bell Ford enables you to do. But don't forget the hashtag #MYBELLFORD
Each week we are choosing one story to feature on our Facebook and Instagram pages. It could be you! Just show us where your Bell Ford vehicle takes you and tag #MYBELLFORD so we can join in on your adventures, your hard work, or your unique story!
If you have any questions, don't hesitate to contact Bell Ford online or by calling (877) 807-8842.