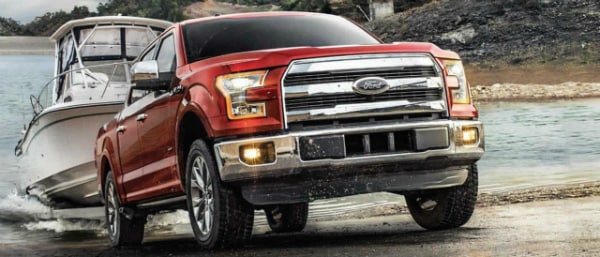 When you think of green vehicles, what kind do you think of? Is it a zippy compact? A unique electric car? Think again. Our Ford dealer near DeForest is proud to announce that the 2017 Ford F-150 earned the Top Green Vehicle award in the pickup category of the AAA Green Car Guide. Don't let yourself get boxed into a certain class of car just because you want to stay eco-conscious!
Capable Without Compromise
The best thing about shopping for a "green" vehicle is that it benefits everyone. A better fuel economy means that you not only save money at the pump, but have less impact on the environment. What if you also had the dependable capability of a pickup with all of those benefits?
Fortunately, the 2017 F-150 4x2 has your back. When equipped with a 2.7L EcoBoost V6 engine, it clocks 19 MPG in the city and 24 MPG on the highway, which is one more thing to add to the list of reasons why it's the best-selling pickup truck for its 40th consecutive year. It fits well into Ford's ethos of working smarter, not harder. With the brawny capacity for hard work boasted by the 2017 Ford F-150, DeForest area shoppers will be thrilled to know their purchase will serve them efficiently without cutting corners.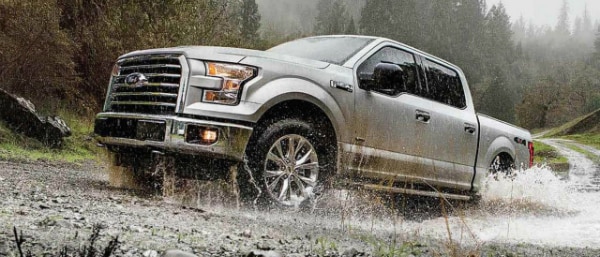 Easily Recognized Value
In addition to securing the Top Green Vehicle spot from AAA, this truck has also clinched the Best Truck Value title from Kelley Blue Book. That's because you not only get what you need from the 2017 F-150...you get what you want, too. In addition to being able to tow up to 7,600 pounds, you enjoy the superior handling offered by a more powerful engine with Trailer Sway Control.
If you're looking for a Ford that covers all the bases and beyond, contact us at (877) 807-8842. We're confident that a Ford truck is the answer!
View 2017 Ford F-150 Inventory