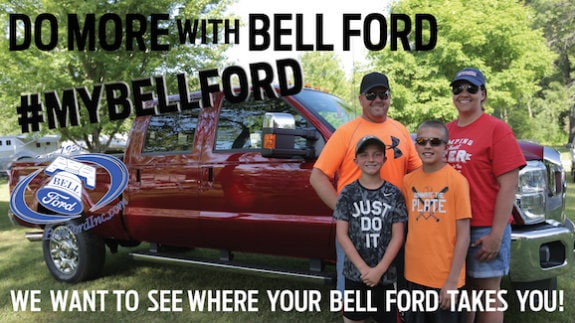 Bell Ford loves our community, and enjoys bringing joy to the faces of others each and every day in many ways. Whether its through our exceptional customer service or our community involvement, our Ford dealership tries to be more than just a simple car dealership. We want to make car buying fun, and we want to make sure our customers feel at home when they visit us.
In order to keep customers happy, we keep things fresh all year round. We encourage Poynette area shoppers to share their experiences with their Ford vehicles by using the hashtag #MyBellFord. By using this hashtag, our dealership can see what fun things drivers are doing with their latest purchase. Follow Bell Ford on Facebook and Instagram and get to hashtagging!
Our Poynette Area Ford Dealer Loves Helping Others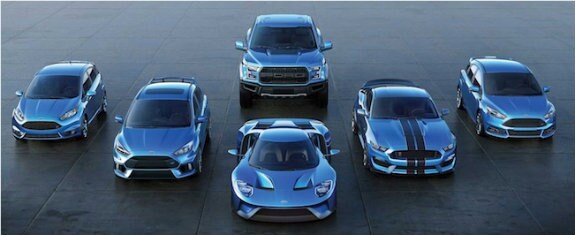 As for the community, Bell Ford can't get enough of it. Nolan Campbell took over the business from Bill Bell, who still has an active role. While Bell has a business to pay attention to, he is also chief of the Arlington Volunteer Fire Department. Bell, Campbell, and two other employees, who happen to be Campbell's brothers, are firefighters with the Arlington department. Due to his dedication to the community, Bill Bell allows employees to leave the business to answer fire calls.
"Without the commitment from Bell Ford to let their employees answer calls during working hours, the fire department would have a bit of a quandary as well," said Village President Bryan Bjorge. "That's been a great asset."
Poynette area Ford shoppers can not only see how much Bell Ford cares about the community, but they can also feel it.
"It's a business that people relate to Arlington," Bjorge said.
To learn more about our dealership and our involvement with the community, be sure to contact Bell Ford by calling (877) 807- 8842.