Everyone knows that Ford leads the pack when it comes to power and torque, but just for fun, Ford proved that by breaking the Guinness World Record for World's Largest Flag Pulled by a Moving Vehicle on Nov. 19, 2016. This feat involved pulling a 45 by 92-foot American flag behind a 2017 Ford F-450 Super Duty down the Homestead-Miami Speedway's 1.5-mile track. This record beat out a previous record held by Chevrolet, which was set by pulling a 40 by 80-foot flag at Texas Motor Speedway on September 28, 2016.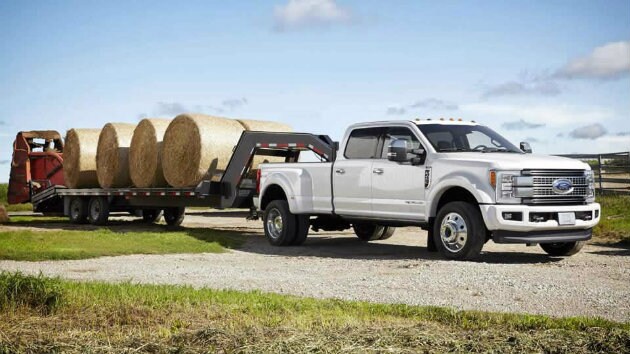 "At Ford and with Ford trucks in particular we are used to being number one. Towing the largest banner here today and setting the Guinness World Record in the category certainly fits with our DNA and what we are all about when we talk about Ford trucks and their towing power. This is a great accomplishment, another to add to the list of distinctions. Earlier this week we received the 2017 Motor Trend Truck of the Year award so we will add this to the list," said Doug Scott, Ford Truck Group Marketing Manager.
To break the record, the flag-towing truck needed to travel beyond the 100 meters set by the previous record, without the flag touching the ground. With a verified distance of 109 meters, the F-450 Super Duty beat out the requirements and completed four laps around the track. This was no problem for this powerful model, which we here at our DeForest area Ford dealer know to be one of the most capable out there.
About the 2017 Ford F-Series Super Duty Models Near DeForest at Bell Ford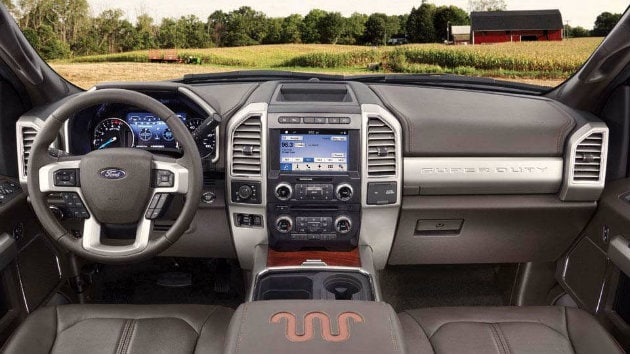 The 2017 Ford Super Duty line makes short work of even the most challenging tasks for DeForest area Ford drivers. With a 6.7L Power Stroke® turbo diesel V8 under the hood, the F-450 Super Duty is capable of churning out a best-in-class 925 lb.-ft of torque and a whopping 440-horsepower. When all of this goes to work, this pickup earns a maximum conventional towing capacity of 21,000 lbs.
All of that ruggedness on the outside doesn't take away from a comfortable and convenient interior. In addition to available advanced safety features like the tailgate mounted Rear View Camera and the Ultimate Trailer Tow Camera, the F-450 offers available entertainment features like the SiriusXM Satellite Radio which can be accessed via an up-to-eight-inch Productivity Screen. With its rugged good looks, stunning interior, advanced safety features, and innovative entertainment options, the 2017 Ford F-450 Super Duty is the full package.
To test drive this powerful new truck, contact Bell Ford either online or by calling (877) 807-8842. Our friendly and knowledgeable representatives will be happy to help you out!