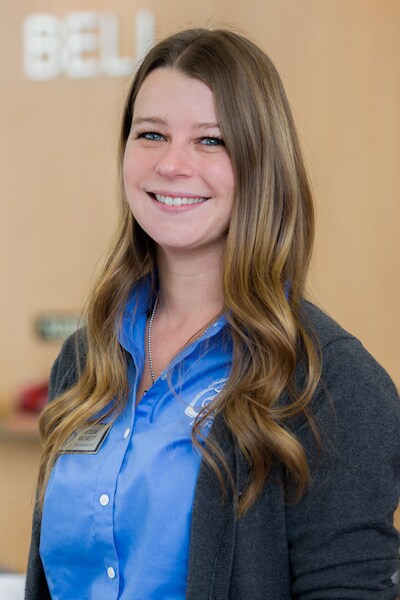 We are absolutely thrilled to have Jessie McNett on our team as our new finance manager. Jessie started a couple of months ago and hit the ground running as a fantastic addition to the Bell Ford family.
Originally from Eau Claire, Jessie has been living in Baraboo for the last four years. She is married and has a 7 year old son and a black lab. She started as a sales consultant at a dealership in 2014. As time went on she began to enjoy the industry more and more and found that she really loved helping people through the exciting process of finding and purchasing a new vehicle to fit their lifestyle.
When we asked Jessie what she thinks about joining the Bell Ford team she said, "I am so grateful to have been welcomed into a close knit, family-oriented dealership that takes pride in building quality relationship. Everyone here at Bell Ford has a grand appreciation for the community and I look forward to being part of that. Consideration, care, and courtesy are top priorities of mine, and I know with certainty that they match those of each and every person you meet here at Bell Ford as well!"
We love Jessie and can't wait for you to meet her! Stop in and say hi!